The European Researchers' Night is an annual Europe-wide public event, which aims to bring research closer to the public, shed light on excellent research projects, involve young people in science and illustrate the impacts of researchers' work in our day-to-day lives. This year, the event took place on 30 September in 26 countries and nearly 400 cities.
Inspired by this initiative, project partners from the University of Évora, Portugal, took the opportunity to bring society closer to SHOWCASE's work. To do that, they carried out a number of lively and fun activities explaining the different aspects of the project's research.
SHOWCASE partners organised a game to identify what measures can be taken to improve biodiversity in olive groves and they illustrated the variety of organic oils.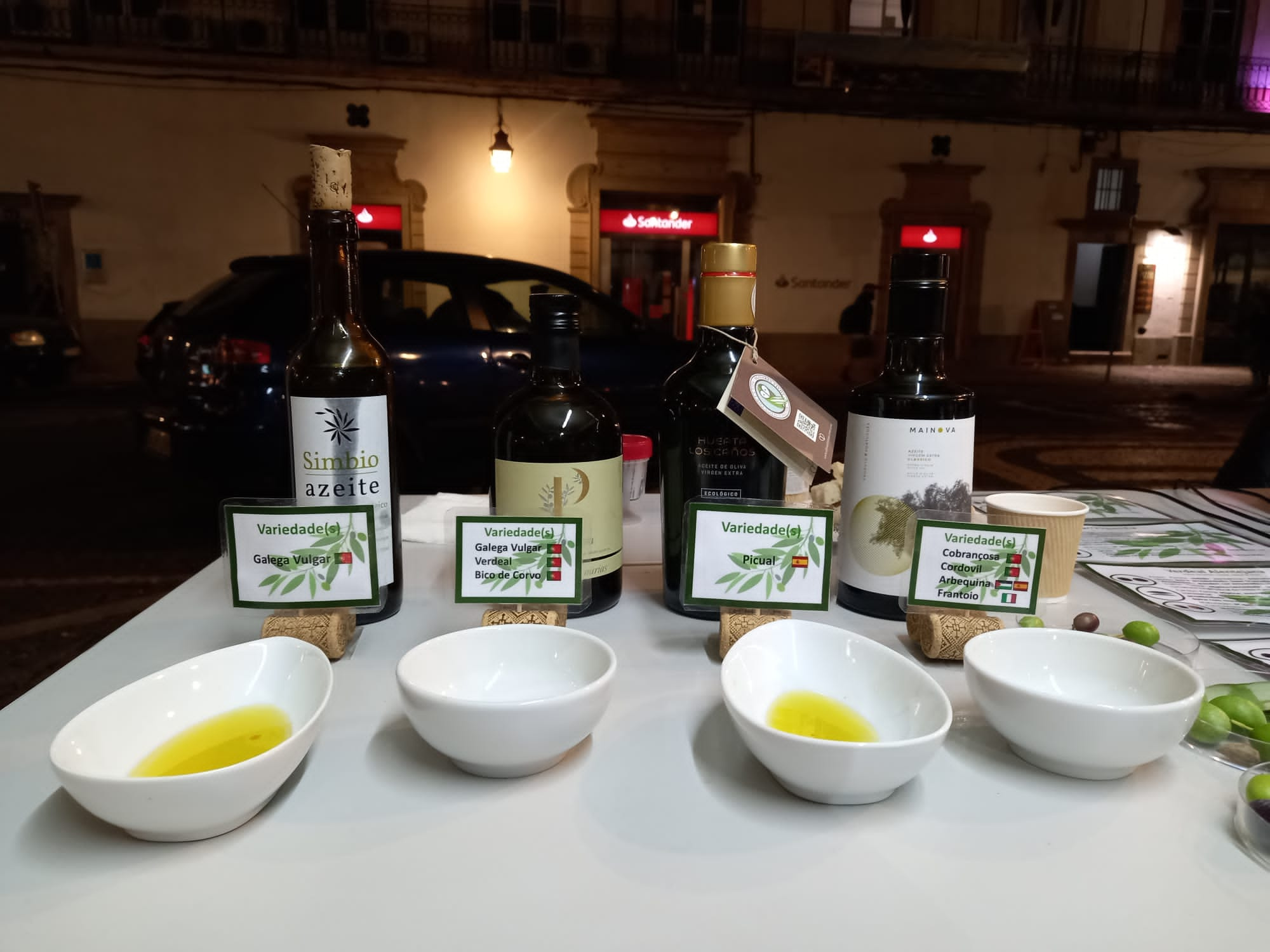 Organic oils displayed at European Researchers' Night. Photo by Vanesa Maria Rivera Girón.
Additionally, SHOWCASE partners held a workshop on what pollinators are and what makes them so important. And to give event attendees a sense of researchers' work, they showed them how to build refuges for solitary bees.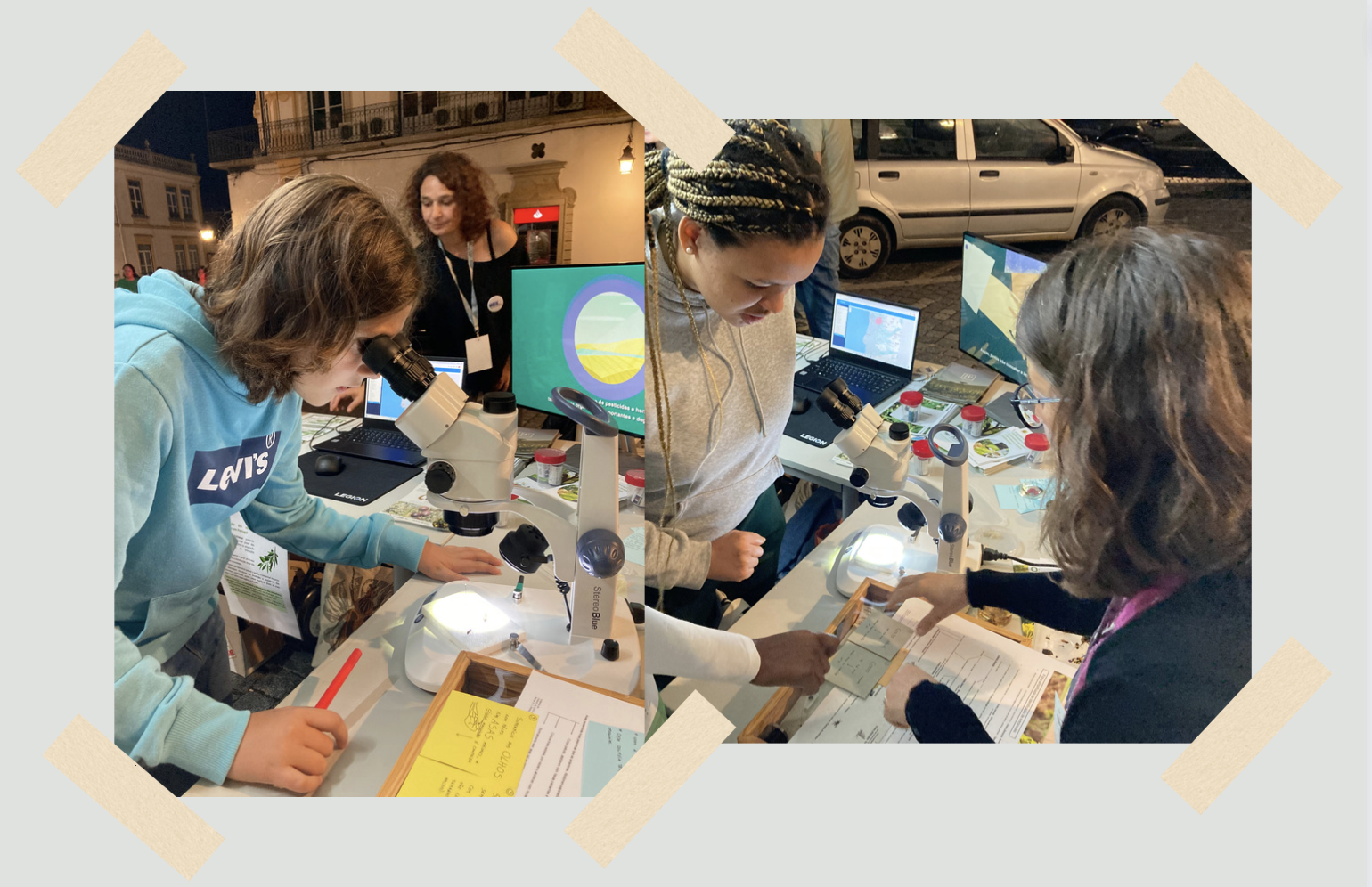 European Researchers' Night participants learning more about biodiversity. Photo by Vanesa Maria Rivera Girón.
Finally, to help attendees better understand the impacts of biodiversity research, SHOWCASE partners played a short animated video titled "Making biodiversity an essential ingredient of farming". The video demonstrates the essence of biodiversity and how important it is for the optimal functioning of the ecosystem.
Attendees could also take home the SHOWCASE brochure, summarising the project's vision and goals in Portuguese.
---
Photo: University of Évora's stand at the European Researchers' Night. Photo by Vanesa Maria Rivera Girón