SHOWCASE's team is composed of leading scientists in fields such as agro-ecology and socio-economy who have joined forces with farmer and citizen science networks, nature conservation NGO's and science communication specialists in order to achieve a breakthrough in the integration of biodiversity into farming. The project includes 21 member organisations with a total of over 80 members, spread across 15 countries: Austria, Belgium, Bulgaria, Estonia, France, Germany, Hungary, Italy, Netherlands, Portugal, Romania, Spain, United Kingdom, Sweden, and Switzerland.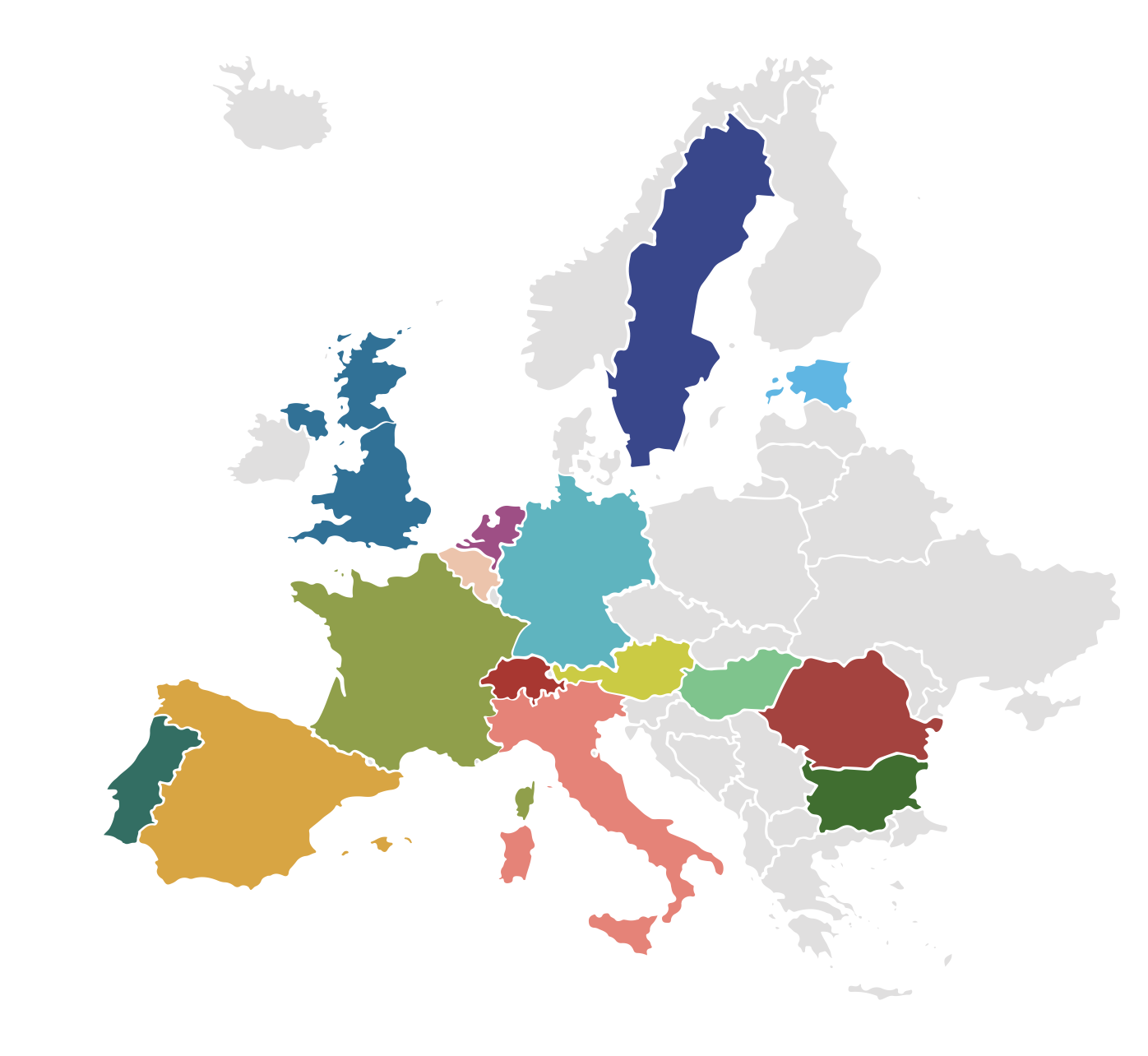 SHOWCASE member countries.
We believe this partner diversity contributes to the project's success, as every partner brings something unique to the table. To showcase the specific background and expertise of each member, we launched a new feature on SHOWCASE's website, allowing you to meet the faces behind our project. Head on to our Partners web page and click on a country to see the partner organisations and their members in that country.
Get to know our members here!
---
Photo: From left to right: Dipl.-Ing. Dr. Lena Luise Schaller, Assoc. Prof. Erik Öckinger, Prof. Michiel Wallis De Vries, Prof. Simon Potts, Ignasi Bartomeus and Prof. David Kleijn.