SHOWCASE partners Dr Felix Herzog and Chiara Durrer met up with the Italian-speaking Swiss news outlet Radiotelevisione svizzera to discuss the synergies between biodiversity and economics.
According to a recent report by the Network of Central Banks and Supervisors for Greening the Financial System (NGFS), the destruction of biodiversity threatens the stability of our economic systems. In fact, biodiversity loss is considered equally harmful to our financial stability, as climate change. However, its impacts are still largely underestimated.
In this relation, the head of Agricultural Landscapes and Biodiversity of Agroscope, Dr Felix Herzog, said "We have estimated that in Switzerland pollination brings an added value to agriculture of between 300 and 400 million per year. We can compare biodiversity to the financial market: if we want to invest without too much risk, we must diversify our portfolio and this is also the case for biodiversity – if we want to reduce risks, we need a variety of species that can replace each other". This is why Felix and his team are studying the importance of pollinators' functional diversity and its contribution to stabilising pollination services.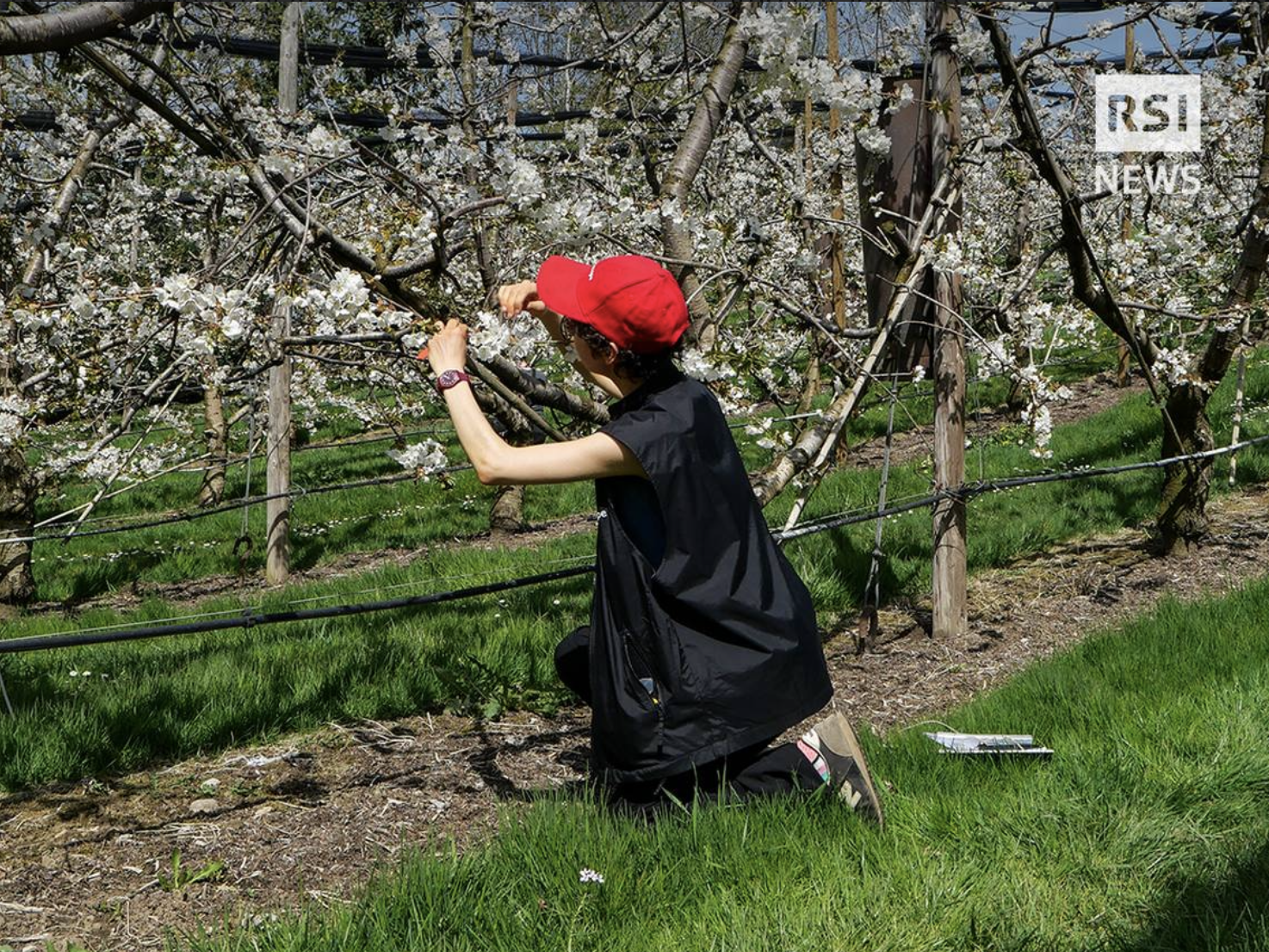 Chiara Durrer in an interview with a Swiss nationwide news channel. Photo by Radiotelevisione svizzera di lingua italiana.
Furthermore, they are working on enhancing the evidence base for synergies between biodiversity and agricultural production in order to promote biodiversity-friendly farming. Felix highlighted that all stakeholders – farmers, NGOs, large retailers, and the general public – agree that biodiversity must be protected, the only point of discussion is how to protect it. In this context, projects such as SHOWCASE are crucial, since they can shed light on which solutions work best and how they can be implemented.
Read the full article in Italian here.
---
Photo: Dr Felix Herzog in an interview with a Swiss national news channel. Photo by Radiotelevisione svizzera di lingua italiana.