On 22 November 2022, the Institute of Geobotany at Leibniz University Hannover (LUH) and the Institute of Animal Ecology at Justus Liebig University Giessen (JLU) held their latest edition of the seminar series on Biodiversity and Ecosystem services. The seminar series is a forum for discussions on ecology, landscape science, and biodiversity research and is open to members of LUH and JLU as well as to the general public.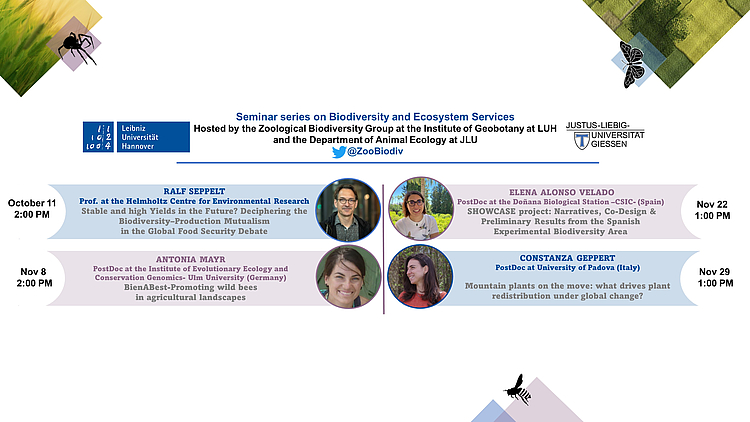 Seminar dates and speakers at the Institute of Geobotany. Photo by Ricardo Perez Alvarez. Original source here.
In this new episode of the series, Elena Velado-Alonso was invited to talk about biodiversity and farming narratives, and the importance of knowing the reasoning behind scientific communication. She also elaborated on the co-design process in the Spanish EBA and presented preliminary results from field season 2022. The seminar's topic sparked heated discussions on how to effectively communicate with different types of stakeholders, which narratives work better, and how to move the attention toward biodiversity in working landscapes.